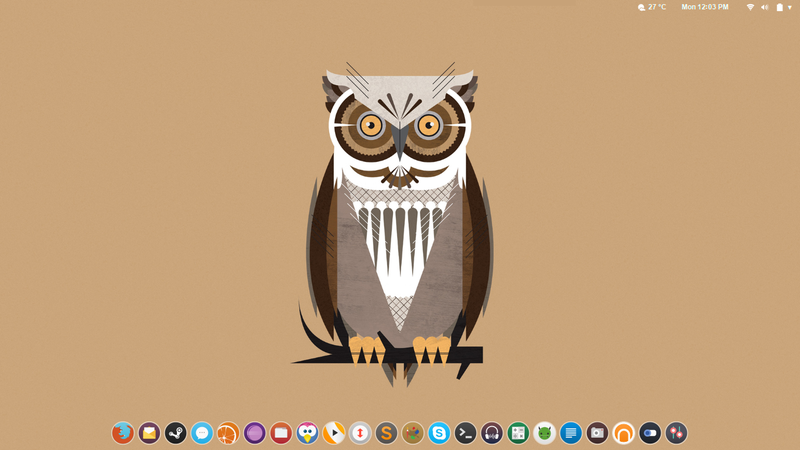 This is my current Fedora 20 setup. Most of it is part of the Numix Project. I have this wallpaper on my Moto X and I love it, so I wanted to come up with something similar to use on my laptop.
Desktop Environment: GNOME Shell 3.10
Dock: Docky
Shell Theme: Elegance Shell (Numix preset, slightly customized)
GTK Theme: Numix GTK3
Icons: Numix-Circle
Wallpaper: http://wallbase.cc/wallpaper/8921…
And a handful of GNOME Extensions (Weather, Frippery Move Clock/Move-Clock, Activities Configurator... all of which you can get here).